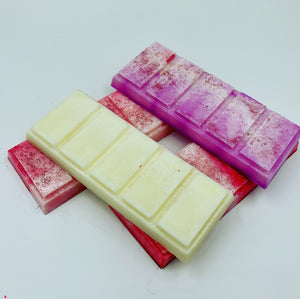 Soy snap melts
Regular price $5.95 Sale
or make 4 interest-free payments of $1.49 AUD fortnightly with
More info
Our Soy melts are  handmade with100% soy wax. Each melt is individually handcrafted with unique fragrances and a touch of colour.
To Use
Snap off a block and place in your favorite melt warmer and enjoy these gorgeous fragrances.
Weight: approx 50 grams with up to 15 hours of fragrance per block, so that's 40 hours per bar
Made in Australia with 100% soy wax, fragrance and colour
Our products are handmade so the colour and the glitter may vary between batches.